popup --> -->
Creating young thinkers with the marvelous futures
Modern facilities and future generation inside
Developing caring young people who help to create a better world
Preparing children for success in a changing world
We teach and encourage a love of learning, collaboration and kindness
Encouraging students to become active and understand each other with their differences
Working with students we achieve the extraordinary
Intertwined with nature
Various activities
Why don't you come and register to our outdoor team!
ATATÜRK , the first instructor Ataturk's Corner in Egitmen
Privileges of being in EGITMEN Emphasis on high educational standards
Why choose EĞİTMEN SCHOOLS? Eğitmen Eğitim Kurumlarını Neden Tercih Etmelisiniz
EGITMEN ZERO DEFECTS PROGRAMME

In order to achieve zero defects in teaching and learning, students are tested weekly on particular topics they have corvered.

WEEKEND REVISION PROGRAMME

Includes subject-wise homework assignments that consist of distinguishing questions based on the week's topics.

SMART SCHOOL SYSTEM

We have has integrated technology into every aspect of the school, from record-keeping to all levels of classroom learning.
EXTRA-TUITION PROGRAMME

Extra classes amd preps that are designed to help students in their weak subjects.

AN EXAM EVERY FORTNIGHT

Students take a mock exam every two weeks. Taking regular exams helps them overcome exam anxiety.

INTENSIVE ACADEMIC PROGRAMME

It is conducted to prepare students for final exams in a short time. The programme includes input sessions, mock exams and questions & answers hours.
Differentiated educational programme
We offer co-curricular activities alongside the core and optional subjects, to deepen students' knowledge in specific areas of interest. These activities are designed to support students' personal development. Activity periods are allocated in the school time table and they take part in groups of maximum 12 students.
NEXT
TED TALKS
Ideas Worth Spreading
Elite teachers in EGITMEN Effective Preparation, Qualified Teachers and a Bright Future
Building interdisciplinary bridges
Innıvative and Unique, Holistic Thinkers, Practical and Creativity Fostering
Positive and Motivational
Aware of the Needs of Different Types of Students, good team players and brainstormers.
Student Centred and Love Focused
Take Students with Different Personality Traits into Consideration; Fun and Dynamic; Coaches and Mentors for Their Students; Emphasize the Importance of Universal Values
Results and Performance Oriented
Making Decisions Based On Evaluation and Assessment; Strengthen Students' Written and Oral Communication Skills
Teacher Students Relationship in Egitmen Schools
Emotionally-Safe, Fair, Developing Creativity and Imagination, Eliminating Time and Space Constraints
Teacher Parents Relationship in Egitmen Schools
Visionary, Emphasizing Ethical Values, Promoting Social Responsibility and Based on Solidarity and Trust
School staff - Students Relationship in Egitmen Schools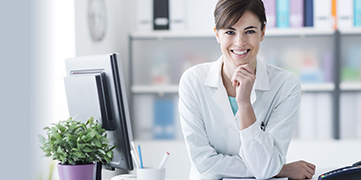 Voluntary, Developing a Sense of Civil Society, Creating Awareness for the Environment and for Social Responsibilities
BRP
The Book Reading Programme helps students to improve understanding and questioning skills.
WFS
Weekly Follow up System. Teachers keep track of student progress.
EZDP
Students are tested weekly on particular topics they have covered.
WRP
Weekend Revision Programme helps students to revise the week's topics.
BSS
Egitmen Schools, with its boutique structure, offers a smaller model that allows for more personal focus that leads to academic success. .
EFS
With the aid of Egitmen Follow up System, parents are kept up to date about developments and what and how their children are doing in school.
ETP
The extra tuition programme is designed to encourage students to work towards exams.
FLP
The Foreign Language Programme is an intensive one covering English and French language courses.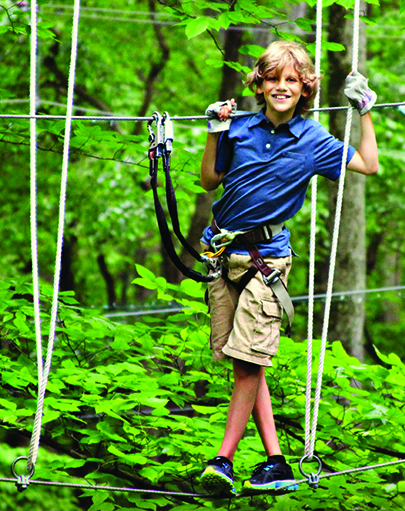 EĞİTMEN OUTDOOR TEAM
Egitmen School's Nature Adventure Camp
Sign up for outdoor activities that are organised in collaboration with our partner Incekum Macera Park in their 170 acres of land in Riva coast of Black Sea.
ATV
Scouting
Trekking
Archery
Paintball
Diving Training
Bright Nights
Camp Fire
Orienteering
Rope Park
Horse Riding
Adventure Tracks
Survival Courses
Make-to-Learn Workshops
SIGN UP NOW!
Our Academic Approach
Total Quality Management
Egitmen Follow up System (EFS)Flipped approach to guidance (360 GUI)
Kaizen (Continuous Improvement)-Teacher Quality Cycle
Personal Coaching and Student-Centeredness
Egitmen Coaching System (ECS)Opinion, decision-making and ability of thinkingDifferentiated Educational Programme (DEP)
Motivation and success
3D EducationEgitmen zero defects programme (EZDP)Weekend Revision Programme (WRP)
Unique and Creative
Smart School System (SSS) Egitmen Outdoor TeamResponding to Individual Differences
Continuous Learning, Syllabus Development and Use of Technology
Expading Your Ability to LearnIntensive Academic Programme
System Development, Teamwork, Workshops and Discipline
Know-How and TechnicalityPerformance Evaluation System (PES)
Creative Thinking, Innovation and R&D
Research and Projects-CreaLab
Brainstorming New Ideas-InnovaLab
School Leadership, Strategy and Entrepreneurship
Authority, organisation and impact
Scroll